Open & Women's Championships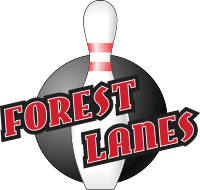 22771 Centre Dr.
Lake Forest, CA 92630
(949) 770-0055
ADVANCED REGISTRATION FORM (pdf)
ONLINE REGISTRATION (Paypal)
OFFICIAL ENTRY FORMS COMING SOON
HOTEL LISTING COMING SOON
FULL SQUADS:
D/S May 2 @ 11:30am
Team May 3 at 12:30pm
D/S May 16 @ 11:30am
D/S June 6 @ 11:30am
D/S June 27 @ 11:30am
DATES:
April 4-5
April 18-19
May 2-3 (Women's only squads)
May 16-17
May 23-24 (Memorial weekend)
May 30-31
June 6-7 June 20-21 (Father's Day weekend)
June 27-28
No bowling on Easter, Mother's Day and
CUSBC Convention (June 13-14) weekend 
SQUAD TIMES

FEES

Team Event
Sat: 8am
Sun: 9am & 12:30pm

Doubles/Singles
Sat: 8am, 11:30am,
3pm & 6:30pm

Team, Doubles & Singles: 
$35 per event
Optional All-events: $15 PP
Optional Scratch:
$10 PP/event ENTER ON-SITE

Optional Scratch Prize Fund Payout is 100% Back to Participants
Prize Money based on 1:8 for Team, Doubles & Singles All-Events Awards based on 1:10. USBC Certified
FORMAT
HANDICAP: 90% of 230
Optional Scratch Division available for all four events!
The Handicap Team Champions will earn a FREE team entry into the 2121 State Championships!
Entries can be paid with a check, money order or Paypal. Advanced Registrations must submit Official Entries with completed rosters and balance payment by FEBRUARY 15.  Failure to meet this deadline will result in reserved dates/times being relinquished and refunds issued.
QUESTIONS?
CUSBC Championships
415-492-8880, push "1"
Email: CAChampionships@calusbc.com