Open & Women's Championships
March 29 – June 30, 2019
Open to all certified adult members of the California USBC Association. Compete in 4 person teams, doubles and singles events. There is an optional all-events and an optional scratch division for each event. Click here for more tournament information.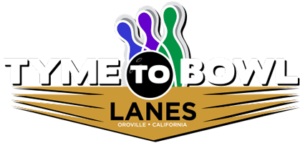 4010 Olive Hwy
Oroville, CA 95966
(530) 538-0111
DATES:
March 29-30-31
April 5-6-7 April 12-13-14
April 26-27-28
May 3-4-5 (Women's only squads)
May 17-18-19
May 24-25-26 (Memorial Day weekend)
May 31-June 1-2
June 14-15-16 (Father's Day weekend)
June 21-22-23  (Women's only squads)
June 28-29-30
No bowling on Mother's Day and CUSBC Convention (June 8-9) weekend 
SQUAD TIMES

FEES

Team Event
Fri: 8pm
Sat: 12:30pm
Sun: 9am & 4pm

Doubles/Singles
Fri: 8pm
Sat: 9am, 4pm & 7:30pm
Sun: 12:30pm & 4pm

Team, Doubles & Singles: 
$35 per event

Optional All-events: $15 PP

Optional Scratch:
$10 PP/event
ENTER ON-SITE

Optional Scratch Prize Fund 
Payout is 100% Back to Participants
Prize Money based on 1:8 for Team, Doubles & Singles All-Events Awards based on 1:10. USBC Certified
FORMAT
HANDICAP: 90% of 230
Optional Scratch Division available for all four events!
DRESS CODE: All bowlers must wear suitable attire. No sexual or profane advertisements will be allowed on any attire or equipment. NO tank tops, halter tops, sweats, spandex, "cut-off's" or short shorts of any kind allowed. Walking shorts, "skorts" and skirts are permitted. The tournament chairman shall determine the validity of any complaints.
---
Official Entry Form – includes tournament rules (pdf)
Official Tournament Rules (pdf)
Online Registration
Pay with Paypal or Check
Click here to log back into your online registration
Open 25+ Year Participation form (pdf)
Women's 25+ Year Participation form (pdf)
Hotel Information (pdf)
FULL SQUADS:
Team 4/27 @ 12:30pm
Team 4/28 @ 4pm
Team 5/4 @ 9am & 12:30pm
Team 5/5 @ 9am & 4pm
Team 5/18 @12:30pm
Team 6/1 @ 12:30pm
Team 6/2 @ 9am & 4pm
Team 6/16 @ 9am
Team 6/30 @ 9am
D/S 3/31 @ 12:30pm
D/S 4/6 @ 4pm
D/S 4/14 @ 12:30pm
D/S 4/27 @ 4pm
D/S 4/28 @ 4pm
D/S 4/7 @ 12:30pm
D/S 4/28 @ 12:30pm
D/S 5/4 @ 4pm
D/S 5/5 @ 9am, 12:30pm & 4pm
D/S 5/18 @ 9am & 4pm
D/S 5/19 @ 12:30pm
D/S 5/26 @ 12:30pm
D/S 6/1 @ 9am, 4pm & 7:30pm
D/S 6/2 @ 12:30 & 4pm
D/S 6/15 @ 4pm & 7:30pm
D/S 6/16 @ 12:30
D/S 6/29 @ 4pm
D/S 6/30 @ 12:30pm
---
QUESTIONS? CUSBC Championships 415-492-8880, push "1" Email: CAChampionships@calusbc.com