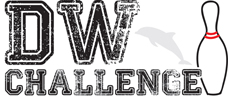 (Formerly Youth State Scratch Tournament)
This singles scholarship elimination event is for youth bowlers (handicap and scratch). The format is 5 game qualifying vying to enter the Semi-Finals. The Semi-Finals (5 games) will determine the top 8 boys scratch, top 8 girls scratch and top 8 handicap division finalists entering the double elimination finals.
$5,100 in Scholarships Awarded in 2019!
$1,000 Added Scholarships from California USBC
---
LOCAL QUALIFYING
JUNE 27-28, 2020 
Steve Cook's Fireside Lanes, Citrus Heights (Sat)
Harley's Valley Bowl, Simi Valley (Sat)
La Habra 300 Bowl, La Habra (Sun)
5 Game Block Qualify to Semi-Finals (Aug 9) based on a ratio of 1:3 per division $45 Entry Fee
THREE DIVISIONS:
Boys & Girls Scratch or 
Handicap (180 Avg & under; 80% of 180)
ENTRY FORMS COMING SOON!
LAST CHANCE QUALIFIER,
SEMI-FINALS & FINALS

RANCHO BOWL
128 E. Donovan Road
Santa Maria, CA 93454
(805) 925-2405

LAST CHANCE QUALIFIER AUGUST 8, 2020 
9am
5 Game Block Qualify to Semi-Finals based on a ratio of 1:3

$45 Entry Fee

SEMI-FINALS AUGUST 8, 2020 
1pm
5 Game Block
$35 Entry Fee

24 bowlers will qualify to the Finals: Top 8 Boys Scratch, Top 8 Girls Scratch and Top 8 Handicap Division 

FINALS
AUGUST 9, 2020 
9am
Double Elimination Roll-Off 8 Boys Scratch, 8 Girls Scratch and 8 Handicap

DRESS CODE REQUIRED FOR FINALS 

◊       ◊       ◊
Past Champions

2019

Costa Gastouniotis – Boys Scratch
Joanne Alibayan – Girls Scratch
Ellie Houser – Handicap

2018

Richard Paul III – Boy Scratch
Stephanie Vasquez – Girls Scratch
Ray McPhee – Handicap

2017

Alex Aguirre – Boy Scratch
Jorene Camba – Girls Scratch
Lawrence Buhain – Handicap

2016

Brandon Muraoka – Boy Scratch
Maranda Pattison – Girls Scratch
Brenner Kwan-Golden – Handicap

2015

Wesley Low – Boys Scratch
Stephanie Zavala – Girls Scratch
Justin Redfield – Handicap

2014

James Knapp – Boys Scratch
Monique Trujillo – Girls Scratch
Jennifer Loredo – Handicap

2013

Kyle Andrews – Boys Scratch
Ashley Dunn – Girls Scratch
Josef Corwin – Handicap

2012 – 

Spencer Van Rijsbergen


2011 – Vincent Bravo
2010 – 

Ryan Peden / 

Brittany Pratt


2009 – Peter Mochizuki / Nicole Shepard
2008 – 

Cameron Smith / 

Deanna Carrillo
2007 – 

Chris Hillman / 

Rose Brown
2006 – 

Cy Hiyane / 

Krystal Alvarado
2005* – 

Brian Carmichael / 

Danielle Schilling
2004* – Chris Fritch / Danielle Schilling
2003 (Apr)* – 

Robert Harmon / 

Jamie Rovner
2003 (Oct)* – 

Joel Ricketts / 

Jennifer Katsura
2002* – 

Derek Schilling / 

Brandi Ortiz
2001* – 

Fero Williams / 

Brandi Ortiz
2000* – 

Fero Williams / 

Allison Jones
1999* – 

Royce Agustin / 

Missy Bellinder
1998* – 

Dan Schmid / 

Jackie Edwards
1997* – 

Mario Fumara / 

Rose Walker
1996* – 

Mark Lewen / 

Missy Bellinder
1995* – 

Michael Flynn / 

Jeannette Menacho 
1994* –  
1993* – 

Allen Blansette / 

Nina Bennett
1992* – 

Robby Callan / 

Sarah Viegas
1991* – 

Charlie Esteban / 

Debbie Leighton
*Hosted by CSYABA   
1991-2012 CA Youth State Scratch Tournament