Open & Women's Championships
Open to all certified adult members of the California USBC Association. Compete in 4 person teams, doubles and singles events. There is an optional all-events and an optional scratch division for each event.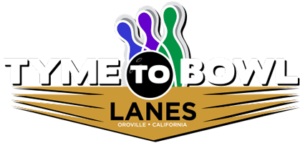 4010 Olive Hwy
Oroville, CA 95966
(530) 538-0111
DATES:
March 29-30-31
April 5-6-7 April 12-13-14
April 26-27-28
May 3-4-5 (Women's only squads)
May 17-18-19
May 24-25-26 (Memorial Day weekend)
May 31-June 1-2
June 14-15-16 (Father's Day weekend)
June 21-22-23  (Women's only squads)
June 28-29-30
No bowling on Mother's Day and CUSBC Convention (June 8-9) weekend 
SQUAD TIMES

FEES

Team Event
Fri: 8pm
Sat: 12:30pm
Sun: 9am & 4pm

Doubles/Singles
Fri: 8pm
Sat: 9am, 4pm & 7:30pm
Sun: 12:30pm & 4pm

Team, Doubles & Singles: 
$35 per event

Optional All-events: $15 PP

Optional Scratch:
$10 PP/event
ENTER ON-SITE

Optional Scratch Prize Fund 
Payout is 100% Back to Participants
Prize Money based on 1:8 for Team, Doubles & Singles All-Events Awards based on 1:10. USBC Certified
FORMAT
HANDICAP: 90% of 230
Optional Scratch Division available for all four events!
DRESS CODE: All bowlers must wear suitable attire. No sexual or profane advertisements will be allowed on any attire or equipment. NO tank tops, halter tops, sweats, spandex, "cut-off's" or short shorts of any kind allowed. Walking shorts, "skorts" and skirts are permitted. The tournament chairman shall determine the validity of any complaints.
---
This tournament will make a donation to the Susan G. Komen charity from the Women's Championships and a donation to the International Bowling Museum & Hall of Fame. 
Prize Money based on 1:8 for Team, Doubles & Singles
All-Events Awards based on 1:10.
USBC Certified
The Handicap Team Champions will earn a FREE team entry into the 2020 State Championships!
Entries can be paid with a check, money order or Paypal. Advanced Registrations must submit Official Entries with completed rosters and balance payment by FEBRUARY 15.  Failure to meet this deadline will result in reserved dates/times being relinquished and refunds issued.
QUESTIONS?
CUSBC Championships
415-492-8880, push "1"
Email: CAChampionships@calusbc.com
---
Hosting Locations
YEAR
OPEN & WOMEN HOSTING

2018

Keystone Lanes




Southern LA County USBC

2017

Country Club Bowl




Marin County USBC

2016

Forest Lanes, Lake Forest




Orange County USBC

2015

Tyme to Bowl Lanes, Oroville




Oroville USBC

Open Championships Hosting History (1946-2005)
Women's Championships Hosting History (1969-2005)