2019 Hall of Fame Inductee
MARV SARGENT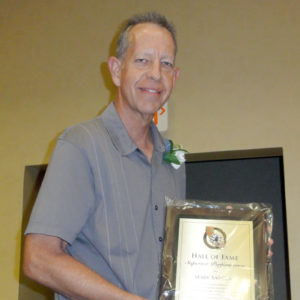 Marv Sargent, who was born in San Diego and raised in El Cajon started bowling at a young age and has never looked back! He joined adult leagues when he turned 17 and bowled his first Cal-State tournament in San Diego the next year. He has bowled in many State Tournaments since then and has done quite well! He boasts over 8-800's, many 300's, and a high average of 233. He was the P.B.A. Western Region Bowler of the Year in 2002. He has so many accomplishments there are too many to list here!
2019 Hall of Fame Inductee
MICHELE CARTER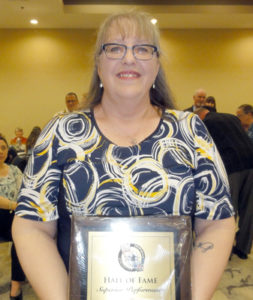 Michele Carter, who also resides in San Diego, has a certified high average of 220, 12-300 games and 3 certified 800 series. She has bowled in many of the California State Tournaments and was the winner of the 2002 CWBA All-Events.